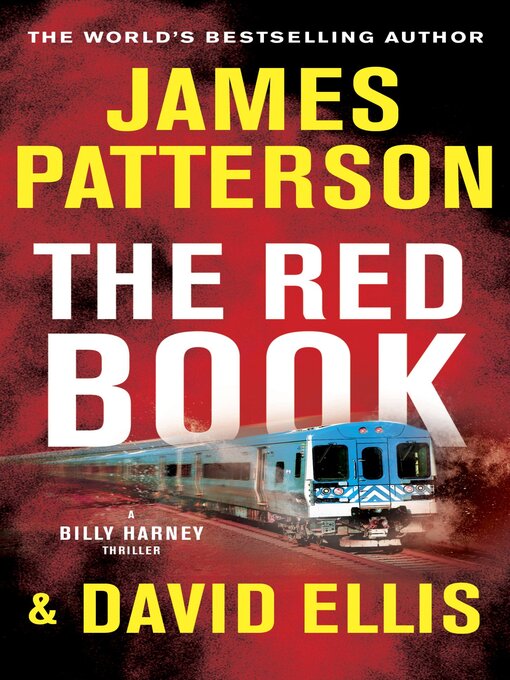 The Red Book
Format:

Kindle Book

2021

Adobe EPUB ebook

OverDrive Read

Availability:

Unavailable

0 of 29 copies
171 people on waitlist
Summary
To Detective Billy Harney, the newest member of Chicago PD's elite strike force—Special Operations Section—getting shot in the head, stalked by a state's attorney, and accused of murder by his fellow cops is all part of breaking a case.So when a drive-by shooting on the Chicago's west side turns political, he leads the way to a quick solve. But Harney's instincts—his father was once chief of detectives and his twin sister, Patti, is also on the force—run deep. As a population hungry for justice threatens to riot, he realizes that the three known victims are hardly the only ones.When Harney starts asking questions about who's to blame, the easy answers prove to be the wrong ones. On the flip side, the less he seems to know, the longer he can keep his clandestine investigation going . . . until Harney's quest to expose the evil that's rotting the city from the inside out takes him to the one place he vowed never to return: his own troubled past.

Published Reviews
Booklist Review:
"The incredibly prolific Patterson gets a lot of flack for the sheer number of coauthored books he releases over the course of a year, but his books continue to attract a devoted audience. This sequel to 2017's The Black Book, also written with Edgar Award--winner Ellis (the author of several well-received novels of his own), picks up soon after The Black Book ends. Cleared of a charge of double homicide but still reviled by many of his colleagues, Detective Billy Harney returns to the Chicago Police Department and is surprised to learn that he's being transferred to a newly created strike force. Stuck with an abrasive new partner (she doesn't exactly hide her distaste for him), Billy must navigate an investigation into a quadruple homicide while doing his best to put his life back together. The book is crisply written in Patterson's familiar style, and Billy is definitely one of Patterson's more interesting recent creations. Not merely a solid sequel but also a fine thriller in its own right."
From Booklist, Copyright (c) American Library Association. Used with permission.
Publisher's Weekly Review:
"Bestseller Patterson and Ellis's melodramatic sequel to 2017's The Black Book finds Det. Billy Harney back on duty after being put on paid administrative leave following his discovery of rampant corruption in the Chicago PD. As the face of reform, he couldn't be fired after his "one-man wrecking ball to the police department that made Sherman's march through Atlanta look like a sightseeing tour." Now distrusted by most of his colleagues, the detective is shocked to get a plum assignment with the Special Operations Section, a newly formed elite unit, led by a police lieutenant who once arrested Harney for murder. The focus of the SOS is on a wave of shootings that has made the Windy City notorious nationwide. The shooter's identity and motive prove to be more complicated than initially believed, and the overly labyrinthine mystery ends up connecting to a still-fresh trauma in Harney's past. The fast pace compensates only in part for the formulaic plot and thinly drawn characters. This one's for established fans only. (Mar.)"
(c) Copyright PWxyz, LLC. All rights reserved
Additional Information