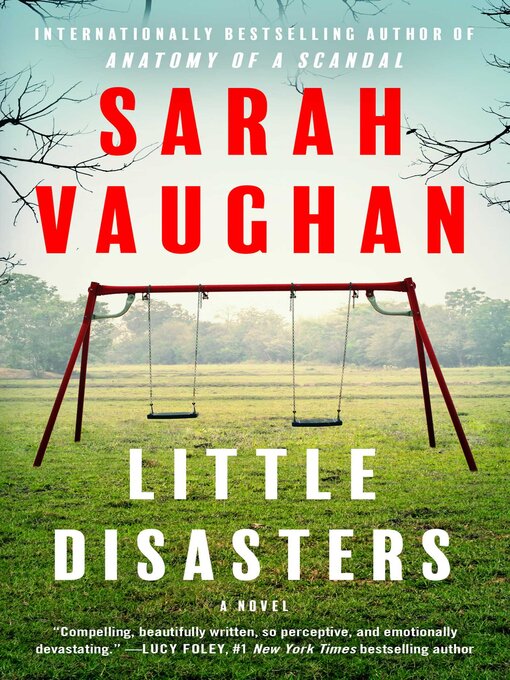 Little disasters a novel
Format:

Kindle Book

2020

2020

Adobe EPUB ebook

OverDrive Read

Availability:

Unavailable

0 of 10 copies
46 people on waitlist
Summary
"In this novel, a doctor is faced with an ethical dilemma when her friend's child lands in the emergency room"--

Published Reviews
Booklist Review:
"When Jess' baby is brought into the ER with head injuries, the authorities suspect child abuse. But Liz, the pediatrician on call, can't believe that her friend would hurt her child. Jess is the perfect mother whose children (and house) are always perfectly maintained. As the police investigate, secrets are uncovered. Jess, who finally admits to leaving her children alone for a quick trip to the market, hides a greater secret: her obsessive fears that her children will be harmed, quite possibly by herself. Liz, who berates herself for not seeing Jess' deteriorating mental condition, has her own demons. She blames herself for a childhood accident that injured her brother; worries about her mother, who seems to be intent on drinking herself to death; and ruminates about a baby sister's sudden death. As the focus shifts between characters and times, backstories are revealed. Though set in England, Vaughan's intense novel digs into universal issues: the strains of motherhood, tests of friendship, sources of obsession, and the rewards of forgiveness. For those legions of readers who like edgy, contemporary tales."
From Booklist, Copyright (c) American Library Association. Used with permission.
Publisher's Weekly Review:
"Jess Curtis, stay-at-home mother of three, the heroine of this heartbreaking family drama set in London from Vaughan (Anatomy of a Scandal), appears to have her life together, but the birth 10 months earlier of her daughter, Betsey, has pushed her over the edge. As Jess strains to get through each day, she worries that she may physically harm her baby yet keeps her feelings secret. When Jess rushes Betsey to the emergency room one night, her story--and the baby's injuries--raise suspicion among the hospital staff, especially her best friend, Liz Trenchard, who's the senior resident in pediatrics at the hospital. Jess's mental state unravels as social workers and police get involved, and her friends and husband wonder whether she did harm Betsey. The brisk plot gracefully touches on postpartum depression, female friendships, and the difficulties of parenting. Unfortunately, a second finale feels contrived and drags out an otherwise solid story. Fans of domestic suspense who don't mind a minimum of bloodshed will be satisfied. Agent: Lizzy Kremer, David Higham Assoc. (Aug.)"
(c) Copyright PWxyz, LLC. All rights reserved
Additional Information