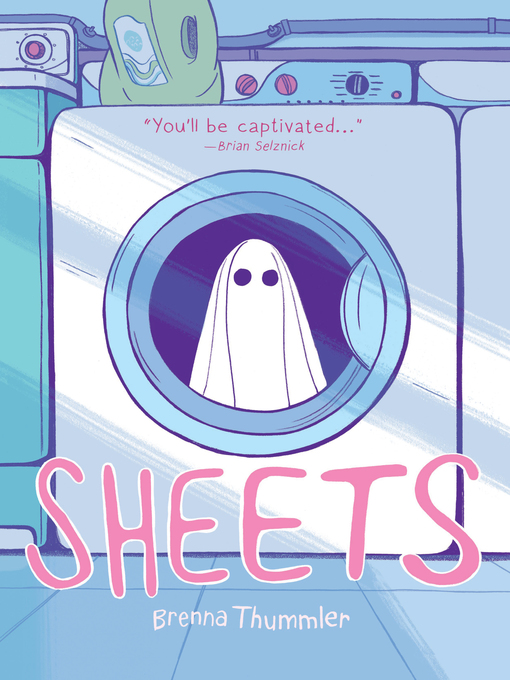 Sheets
Format:

Adobe PDF eBook

2018

2018

Availability:

Unavailable

0 of 1 copy
Summary
"Marjorie Glatt feels like a ghost. A practical thirteen-year-old in charge of the family laundry business, her daily routine features unforgiving customers, unbearable P.E. classes, and the fastidious Mr. Saubertuck who is committed to destroying everything she's worked for"--Provided by publisher.

Published Reviews
Publisher's Weekly Review:
"Marjorie Glatt, 13, pulls triple duty in her life. She navigates the cliques and challenges of school, takes care of her brother and deeply depressed father, and runs Glatt's Laundry, her deceased mother's business. But her balancing act wavers thanks to two arrivals: Mr. Saubertuck, who is scheming to acquire the laundry's building for his new spa, and Wendell, a ghost clad in traditional white sheets. Wendell seeks friendship, but he fouls up Marjorie's work each night, making difficult customers even more unbearable and perhaps necessitating the sale to Saubertuck. To make things right with Marjorie, Wendell may need to reveal himself and the ways of ghosts, which could land him in deeper trouble. With washed-out coloring, many wordless panel sequences of Marjorie alone, and simply drawn facial expressions, the artwork effectively illustrates Marjorie's sense of isolation. Thummler's debut graphic novel tempers references to Marjorie's adult-size responsibilities with a lighter splash of the supernatural to create a smart story about friendship and grit. Ages 9-12. (Aug.) © Copyright PWxyz, LLC. All rights reserved."
Additional Information