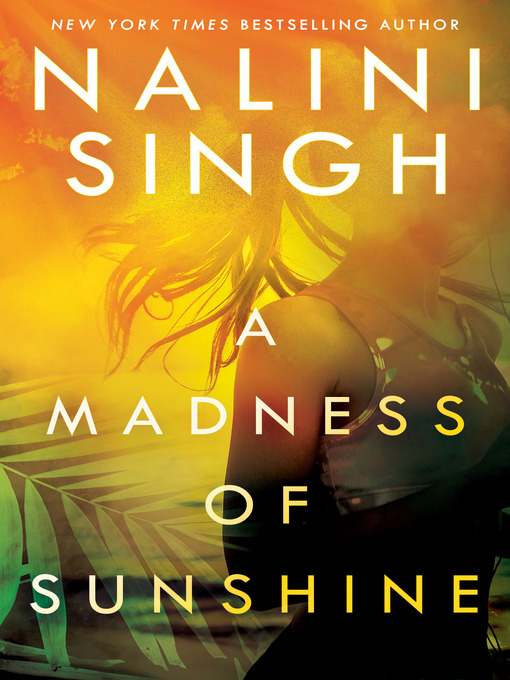 A madness of sunshine
Format:

Kindle Book

2019

2019

Adobe EPUB ebook

OverDrive Read

Availability:

Unavailable

0 of 8 copies
4 people on waitlist
Summary
"Anahera Rawiri left New Zealand at twenty-one, fleeing small-town poverty and the ghosts of her childhood with no plans to look back. But eight years later, she returns, seeking familiarity as respite from the shattered remains of her new life. And despite the changes brought on by a bump in tourism--the shiny new welcome sign at the town line and a decidedly less shiny new police presence--Golden Cove appears much as it ever was: a small settlement on the savage West Coast of the South Island, populated by all the remembered faces and set against a backdrop of lush greenery, jagged cliffs, and crashing waves. Detective Will Gallagher knows all about ghosts; his own chased him out of a promising career in Christchurch, landing him as the sole cop in a quaint town where his most pressing concerns are petty theft and the occasional drunk. When Golden Cove resident Miri Hinewai goes out for a run and fails to return, Will finds himself heading up a missing person's search that rapidly escalates into an official investigation after this case is connected with similar ones from the past. As an outsider, Will begins to rely on Anahera's knowledge of the area and its residents to help him delve into Golden Cove's secrets, and to determine whether it shelters something far more dangerous than just an unforgiving landscape"--

Published Reviews
Booklist Review:
"There are plenty of ghosts waiting for Anahera Spencer-Ashby when she returns to Golden Cove on the remote western coast of New Zealand, but there are good things, too: the comfortable familiarity of her best friend, Josie, and watching young Miriama Tutaia grow up into a promising photographer. But when Miriama goes missing, even Anahera's fond memories seem suspect. Will Garrison has been exiled to remote Golden Cove, but he's a good cop, and he respects the way the tight-knit community works. He relies on that in his investigation, especially as it seems increasingly likely that Miriama's disappearance is connected to a series of missing female hikers from when Anahera was a teenager. Two haunted people, whose ghosts make them sharp observers of others, connect as it becomes clear that Golden Cove is hiding secrets. Singh elevates the missing-girl trope with a compassionate cop and nuanced secondary characters. Readers are immersed in New Zealand, from the Maori language and culture to the rugged, dangerous beauty of the landscape. An immensely satisfying procedural, and, though the romance is secondary, it has the intensity that Singh's fans have come to expect.--Susan Maguire Copyright 2019 Booklist"
From Booklist, Copyright (c) American Library Association. Used with permission.
Publisher's Weekly Review:
"Paranormal romance bestseller Singh (the Guild Hunter series) ventures into noir territory with this atmospheric if flawed thriller. Classical pianist Anahera Rawiri flees London for Golden Cove, the remote New Zealand hometown she couldn't wait to leave eight years earlier, soon after her playwright husband suddenly dies--and his pregnant mistress subsequently surprises her. But before Anahera can even start to come to terms with the tragic past she tried to put in the rearview mirror, there's an emergency in Golden Cove: beautiful, universally beloved teen Miriama Hinewai Tutaia vanishes during her daily run, reminding those with long memories of three young female hikers who disappeared from the town during a single summer 15 years before. And in this largely Maori community with little trust of either outsiders or the law, it falls to cop Will Gallagher, a recent arrival with plenty of his own baggage, to lead the search. Though Will and the equally prickly Anahera initially butt heads, the crisis quickly promotes mutual respect--and maybe even warmer sentiments. Several members of the cast, particularly the men who become prime suspects in Miri's disappearance, come across as plot-propelled chameleons. But the one character that rings absolutely true is the untamed, sometimes treacherous, always breathtaking New Zealand landscape. Agent: Nephele Tempest, Knight Agency. (Dec.)"
(c) Copyright PWxyz, LLC. All rights reserved
Additional Information