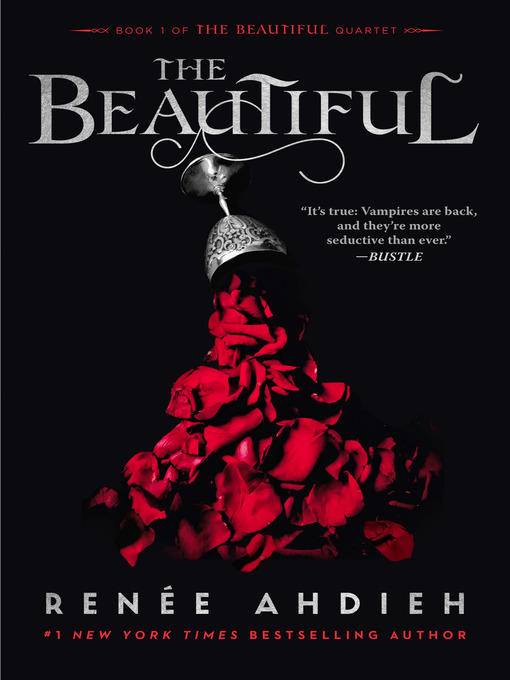 The beautiful
Format:

Kindle Book

2019

2019

Adobe EPUB ebook

OverDrive Read

Availability:

Unavailable

0 of 5 copies
3 people on waitlist
Summary
"In 19th century New Orleans, Celine, a dressmaker from Paris, becomes embroiled in a murder mystery that's connected to a glamorous supernatural cohort"--

Published Reviews
Booklist Review:
"When Celine arrives in New Orleans fresh from Paris, she's looking for a new start. It's 1872, and options for a woman alone are limited, but Celine, who has dark secrets in her past, is determined to find a way. Celine finds herself falling in love with New Orleans, which, in the middle of carnival season, has a wild, seductive beauty. But the city has its dangers: Celine meets Bastien, a man she is attracted to but resists, who is at the forefront of a mysterious group active in the city's underworld. And a vicious serial killer begins stalking the city one who drains the blood of his victims . . . one who may not be entirely human. Eventually Celine catches his eye, but he doesn't know what's in her past. Ahdieh (Flame in the Mist, 2017) kick-starts the vampire story with a series opener that, while it owes more to Interview with the Vampire than it does to Twilight, is all its own. An action-packed third act and a final reveal will have readers grasping for the sequel. HIGH-DEMAND BACKSTORY: Vampires never stay dead for long, and best-selling Ahdieh's approach part homage to the classics, part fresh-eyed revitalization will intrigue all but the most committed skeptics.--Maggie Reagan Copyright 2010 Booklist"
From Booklist, Copyright (c) American Library Association. Used with permission.
Publisher's Weekly Review:
"Seventeen-year old dressmaker Celine Rousseau fled Paris with a bloody secret, arriving at the Ursuline convent in 1872 New Orleans to begin anew. But after a woman is found dead with her throat torn out and another corpse turns up, Celine's willful spirit and attraction to the enigmatic, striking Sébastien Saint Germain make her the serial killer's focus. Drawn to La Cour des Lions, the New Orleans underworld that Sébastien leads, Celine is fascinated by his glamor and brutality and his circle of uniquely skilled, criminal friends--and unsure whether they're entirely human. As she plots to outwit the killer, biracial Celine (her father is white and her mother is East Asian) contends with her own secret past and her undeniable attraction to danger and power. Ahdieh's New Orleans is lushly atmospheric, permeating this series opener with an undercurrent of violence within a seductive underworld around Mardi Gras. Though the dialogue is flat in places, readers will champion Celine's wit and incredible grit--even surrounded by powerful, supernatural protectors, Celine fights for herself and those she loves. Ending on a spectacular cliffhanger, Ahdieh ensures that fans will clamor for the continuation to this captivating volume. Ages 12--up. Agent: Barbara Poelle, Irene Goodman Literary. (Oct.)"
(c) Copyright PWxyz, LLC. All rights reserved
Additional Information