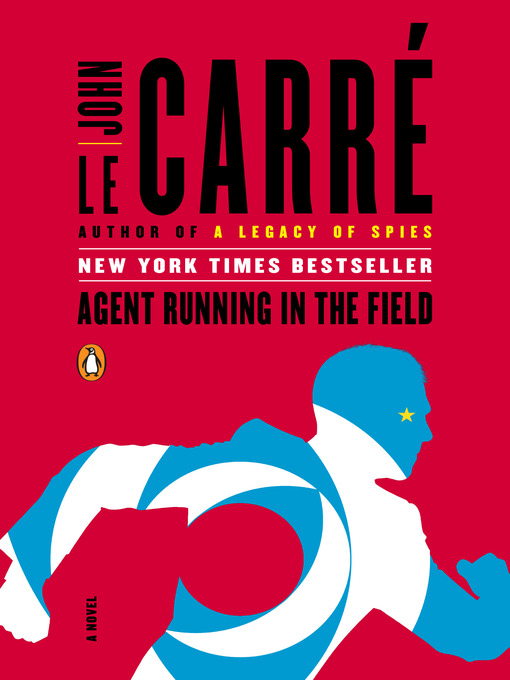 Agent running in the field
Format:

Kindle Book

2019

2019

Adobe EPUB ebook

OverDrive Read

Availability:

Available from OverDrive

10 of 16 copies
1 person on waitlist
Summary
"A new novel from the #1 New York Times bestselling author John le Carré Nat, a 47 year-old veteran of Britain's Secret Intelligence Service, believes his years as an agent runner are over. He is back in London with his wife, the long-suffering Prue. But with the growing threat from Moscow Centre, the office has one more job for him. Nat is to take over The Haven, a defunct substation of London General with a rag-tag band of spies. The only bright light on the team is young Florence, who has her eye on Russia Department and a Ukrainian oligarch with a finger in the Russia pie. Nat is not only a spy, he is a passionate badminton player. His regular Monday evening opponent is half his age: the introspective and solitary Ed. Ed hates Brexit, hates Trump and hates his job at some soulless media agency. And it is Ed, of all unlikely people, who will take Prue, Florence and Nat himself down the path of political anger that will ensnare them all. Agent Running in the Field is a chilling portrait of our time, now heartbreaking, now darkly humorous, told to us with unflagging tension by the greatest chronicler of our age"--

Published Reviews
Booklist Review:
"Le Carré returns to two of his most resonant themes: idealistic naifs whose attempts to right a wrong world lead to disaster, and disenchanted spies forced to draw lines in the sand, risking everything to keep one more naif from falling prey to in-fighting institutions and their minions. It all starts, improbably, on a badminton court, where veteran British agent-runner Nat, nearing 50 and facing a dreary homefront assignment after years in the field, encounters shuttlecock-obsessed Ed, who challenges Nat to a game. A friendship grows on and off the court, as the twentysomething Ed pontificates about his hatred of Brexit and Trump, even as Nat strives to focus on badminton. We know from the first that Ed is more than he seems, but neither we nor Nat have any sense of what is to come. Meanwhile, Nat attempts to resurrect his career by corralling a Russian spy trolling for a double agent in London. As always, it is fascinating to watch the tradecraft play out (le Carré remains a master at showing us what spies do, wily spiders to the unsuspecting flies they entrap), but that darker strain present in varying degrees throughout this seminal espionage novelist's oeuvre the inescapable conclusion that individual lives, not evil empires, are the real prey that spies and governments devour overshadows all else. As Nat reflects in the novel's ominous last line, a kind of epitaph for a spy, ""I had wanted to tell him I was a decent man, but it was too late.""HIGH-DEMAND BACKSTORY: Le Carré, who has been writing for 55 years and has remained atop best-seller lists throughout most of that period, remains the gold standard for spy novelists.--Bill Ott Copyright 2010 Booklist"
From Booklist, Copyright (c) American Library Association. Used with permission.
Publisher's Weekly Review:
"Bestseller le Carré's first spy thriller to focus on the Trump era disappoints. Nat, a 25-year veteran of MI6, is afraid that he's about to be put out to pasture. Instead, he's offered the opportunity to take over the management of a derelict London intelligence substation, the Haven, "a dumping ground for resettled defectors of nil value and fifth-rate informants on the skids." Nat accepts, and advocates for a new subordinate's covert op aimed at a Ukranian oligarch code-named Orson, who has close links to "pro-Putin elements in the Ukranian Government." The straightforward operation against Orson ends up becoming complicated and includes an obligatory mole hunt. Meanwhile, Nat befriends Ed Shannon, an agent for another branch of British intelligence, who reveals himself to be a strident opponent of Britain's leaving the E.U. and a believer that Trump is leading the U.S. toward fascism. Le Carré (A Legacy of Spies) telegraphs the book's twist early on, and Nat is colorless compared with Magnus Pym and the author's other nuanced leads. This is a missed opportunity. Agent: Jonny Geller, Curtis Brown. (Oct.)"
(c) Copyright PWxyz, LLC. All rights reserved
Additional Information