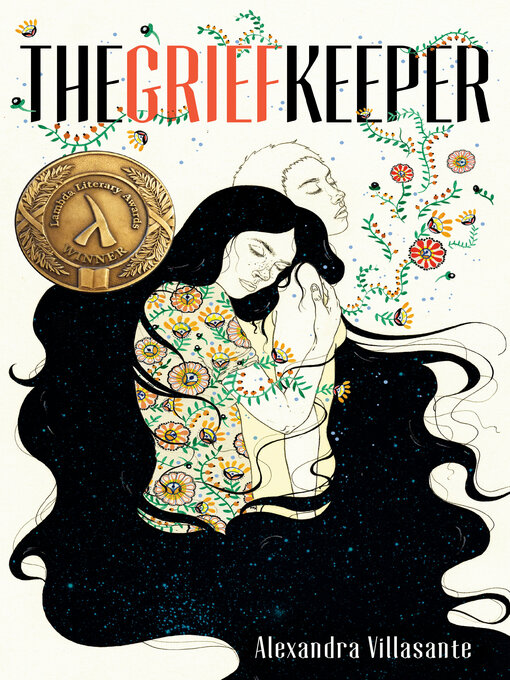 The grief keeper
Format:

Kindle Book

2019

2019

Adobe EPUB ebook

OverDrive Read

Availability:

Unavailable

0 of 1 copy
1 person on waitlist
Summary
Seventeen-year-old Marisol has always dreamed of being American, learning what Americans and the US are like from television and Mrs. Rosen, an elderly expat who had employed Marisol's mother as a maid. When she pictured an American life for herself, she dreamed of a life like Aimee and Amber's, the title characters of her favorite American TV show. She never pictured fleeing her home in El Salvador under threat of death and stealing across the US border as "an illegal", but after her brother is murdered and her younger sister, Gabi's, life is also placed in jeopardy, she has no choice. She and Gabi have been caught trying to cross the border and their asylum request will most certainly be denied. With truly no options remaining, Marisol jumps at an unusual opportunity to stay in the United States by participating in an experimental study. If it means Marisol can keep her sister safe, she will risk anything.

Published Reviews
Booklist Review:
"This is a story about love and inner strength. When the lives of 17-year-old Marisol and her younger sister, Gabi, become endangered in El Salvador, they embark on a treacherous journey to America and request asylum. However, their adventure truly begins at the border, after they are caught and sent to a detention center. In an unusual turn of events that allows them both to stay safely in America, Marisol is asked to undergo an experimental procedure to become a Grief Keeper, someone who takes the grief of someone else in this instance, a bereft teen girl named Rey. Unfortunately, Rey isn't interested in getting past the loss of her twin brother. As Marisol begins winning over Rey by earning her trust, they become friends and finally something more. Villasante writes of first love with an authentic voice, beautifully capturing its nervousness, excitement, and awe. Though the final chapters feel disappointingly rushed, this is truly a story worth reading for anyone looking for a novel dealing in PTSD, depression, immigration, LGBTQ themes, or unusual romances.--Yvette Garcia Copyright 2019 Booklist"
From Booklist, Copyright (c) American Library Association. Used with permission.
Publisher's Weekly Review:
"Villasante's engrossing debut about two Salvadoran sisters recently arrived in the U.S. opens with plenty of tension: 17-year-old Marisol is being interviewed about the siblings' request for asylum. They fled because their father disappeared, their brother was murdered by a fellow gang member, and both Marisol's and 12-year-old Gabi's lives were threatened, as well as their mother's. Eventually, Marisol is offered the opportunity for asylum through participation in an ethically questionable medical trial to help relieve PTSD-by receiving and holding another person's grief. The grief she takes on belongs to teenage Rey, who is devastated after her twin brother's death, and to whom Marisol is immediately attracted. The girls bond over an American soap opera that Marisol loved to watch in El Salvador, but as Marisol absorbs Rey's grief, both the experiment and their relationship unfold in unexpected ways. Though Marisol doesn't initially reveal that others' homophobia was a key reason for her persecution in El Salvador, her sexual identity gradually becomes clear to readers, and a closing flashback reveals a deeper truth behind the sisters' flight. Villasante builds her novel about undocumented immigrants into a suspenseful story with credible relationships, satisfying character development, and elements of science fiction. Ages 12-up. Agent: Barbara Poelle, the Irene Goodman Agency. (June) © Copyright PWxyz, LLC. All rights reserved."
(c) Copyright PWxyz, LLC. All rights reserved
Additional Information