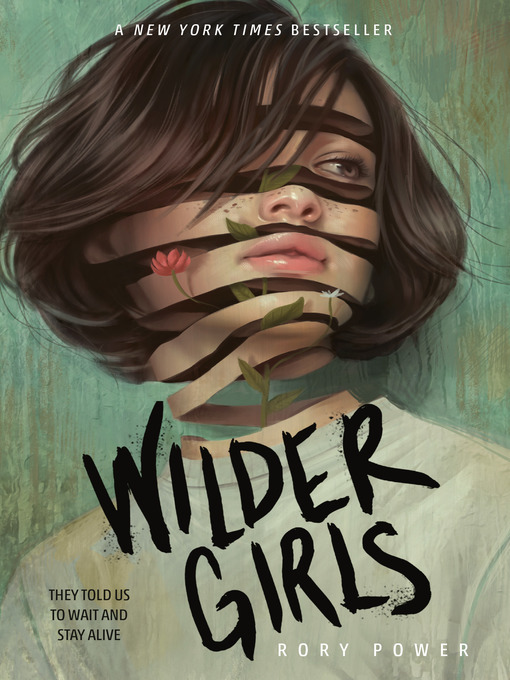 Wilder girls
Format:

Kindle Book

2019

2019

Adobe EPUB ebook

OverDrive Read

Availability:

Available from OverDrive

1 of 9 copies
1 person on waitlist
Summary
Friends Hetty, Byatt, and Reece go to extremes trying to uncover the dark truth about the mysterious disease that has had them quarantined at their boarding school on a Maine island.

Published Reviews
Booklist Review:
"It's been a year and a half since the Raxter School for Girls was ravaged by the Tox, a sickness that crept in slowly through the woods before distorting the bodies of the teachers and students in vicious ways, leaving them wilted and blackened when it was finished. Left with the promise of a cure, the quarantined girls watch out for one another. That's precisely what Hetty is doing when her friend Byatt disappears, and together with her friend Reese, she breaks quarantine to penetrate the wild beyond the fence to find her. At the same time, they navigate their fragile, maybe even brittle, relationship that's strained by the complicated, desolate circumstances. Power's mesmerizing novel is touched with eerie moments of body horror a stitched-up eye with something lurking underneath, a second protruding spine, animals growing three times their size. Those moments pale in comparison to the savagery of the Tox, however: ""It made them stick each other in the main hall during dinner, made them watch themselves bleed dry."" Although the glimmer of a tangled backstory and foreshadowing device are left tantalizingly dangling, Hetty's fierce loyalty drives the story forward, and the alternating points of view between Hetty and Byatt reveal a rich, dynamic picture of the realities of living on Raxter Island. Power's evocative, haunting, and occasionally gruesome debut will challenge readers to ignore its bewitching presence.--Mahjabeen Syed Copyright 2019 Booklist"
From Booklist, Copyright (c) American Library Association. Used with permission.
Publisher's Weekly Review:
"Electric prose, compelling relationships, and visceral horror illuminate Power's incisive debut about a group of young women under quarantine. A year and a half earlier, the Tox spread through Raxter Island off the coast of Maine, corrupting its inhabitants--flora and fauna alike. At the Raxter School for Girls, the Tox continues to mutate the students in cyclical flare-ups and has killed all the teachers but two. Now, the remaining girls, including friends Hetty, Byatt, and Reese, 16, survive on meager rations, adapt to alarming physical changes, and wait in radio silence for a promised cure. When Hetty is selected for Boat Shift, the only chance to venture beyond the school's fences, she is exposed to secrets that tug at the seams of her understanding. And after Byatt disappears, Hetty sets into motion a series of events that will rend Raxter's careful framework from its bones. Abrupt perspective shifts sometimes disrupt the action, and the finer details of the Tox are left a bit vague even as graphic violence permeates the fast-paced story. Still, the tale's environmental and feminist themes are resonant, particularly the immeasurable costs of experimentation on female bodies, and the power of female solidarity and resilience amid ecological and political turmoil. Ages 14--up. Agent: Daisy Parente, Lutyens & Rubinstein. (July)"
(c) Copyright PWxyz, LLC. All rights reserved
Additional Information