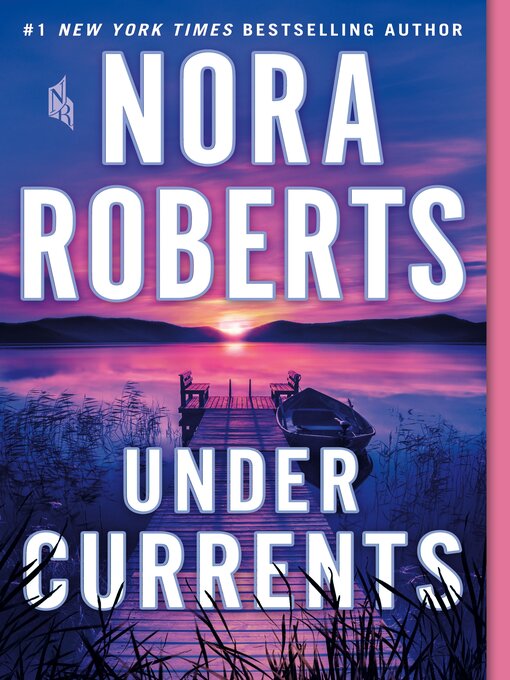 Under currents
Format:

OverDrive Read

2019.

Adobe EPUB ebook

Kindle Book

Availability:

Unavailable

0 of 41 copies
250 people on waitlist
Summary
For both Zane and Darby, their small town roots hold a terrible secret. Now, decades later, they've come together to build a new life. But will the past set them free or pull them under?
Zane Bigelow grew up in a beautiful, perfectly kept house in North Carolina's Blue Ridge Mountains. Strangers and even Zane's own aunt across the lake see his parents as a successful surgeon and his stylish wife, making appearances at their children's ballet recitals and baseball games. Only Zane and his sister know the truth, until one brutal night finally reveals cracks in the facade, and Zane escapes for college without a thought of looking back...
Years later, Zane returns to his hometown determined to reconnect with the place and people that mean so much to him, despite the painful memories. As he resumes life in the colorful town, he meets a gifted landscape artist named Darby, who is on the run from ghosts of her own.
Together they will have to teach each other what it means to face the past, and stand up for the ones they love.
Published Reviews
Booklist Review:
"Twenty years after leaving a home that was made a living hell by his father's abuse and his mother's compliance, Zane Walker returns to Lakeview, ostensibly to open his law practice, but more importantly to be closer to his sister, Britt, and his Aunt Emily. While Zane begins the process of reconciling with his past, he finds himself connecting with Darby McCray, who recently moved to Lakeview to launch her landscape-design business. However, as Darby and Zane begin exploring the possibility of a long-term relationship, a dark shadow from Zane's past threatens their future together. When it comes to depicting the horrific toll physical, verbal, and emotional abuse can have on a child, Roberts doesn't pull any punches, but she does counterbalance these gut-wrenching episodes with some examples of just how important a loving and nurturing home environment can be for a child (and an adult). Roberts goes on to skillfully weave into the plot the kind of domestic details her readers love, while presenting incisively etched characters, thus making for an impressive addition to her remarkable literary canon.HIGH-DEMAND BACKSTORY: Roberts continues to wow readers, and this heartfelt tale will receive the usual star treatment with a hefty print run and lots of publicity.--John Charles Copyright 2019 Booklist"
From Booklist, Copyright (c) American Library Association. Used with permission.
Publisher's Weekly Review:
"Roberts (Shelter in Place) cleverly blends the past into the present as abuse survivors discover the healing power of love. Zane Bigelow and his sister, Britt, grew up in the wealthy Lakeview Terrace development in the Blue Ridge Mountains of North Carolina. Their father, Graham, a prominent physician, physically abused them, abetted by his wife, Eliza. At 15, Zane stood up to his father and went to the police; Graham and Eliza were imprisoned. Years later, Darby McCray leaves the suburbs of Baltimore and her abusive husband to relocate to Lakeview and build her landscaping business there; Zane also returns to Lakeview from Raleigh and decides to set up a small private practice as an attorney. When Zane and Darby meet, sparks ignite. As she sells him on the amazing landscaping she can provide for his new home, he's drawn to her pure beauty and kind, friendly nature. Their relationship becomes more serious, and Darby becomes a beloved part of the community, but threats from the past come back to haunt Zane and his newfound happiness. Roberts's latest is full of powerful, magnetic characters who have overcome terrible situations. Suspense and sensual romance are expertly combined in this riveting story. Agent: Amy Berkower, Writers House. (July) © Copyright PWxyz, LLC. All rights reserved."
(c) Copyright PWxyz, LLC. All rights reserved
Additional Information