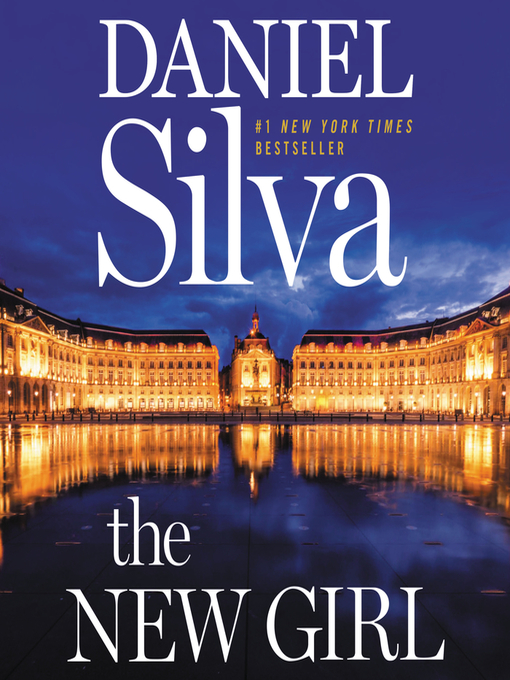 The new girl A Novel
Format:

OverDrive MP3 Audiobook

2019

2019

OverDrive Listen

Availability:

Available from OverDrive

10 of 19 copies
Summary
From #1 New York Times bestselling author Daniel Silva comes a stunning new thriller of vengeance, deception, and betrayal.At an exclusive private school in Switzerland, mystery surrounds the identity of the beautiful girl who arrives each morning and leaves each afternoon in a heavily protected motorcade fit for a head of state. She is said to be the daughter of a wealthy international businessman. She is not. And when she is brutally kidnapped across the border in the Haute-Savoie region of France, Gabriel Allon, the legendary chief of Israeli intelligence, is thrust into a deadly secret war with an old enemy that will determine the future of the Middle East and perhaps the world . . .

Published Reviews
Booklist Review:
"In August 2018, Silva began working on a novel about a Saudi prince who hoped to modernize his country, based on Mohammad bin Salman. The writer's plans changed shortly thereafter when MBS was implicated in the murder of Washington Post columnist Jamal Khashoggi last fall. This novel, rewritten from that first draft, still centers on a Saudi crown prince, here called Khalid bin Mohammed (KBM), but Silva also brings the murdered journalist into the story. In Silva's telling, Khalid remains redeemable if deeply flawed. We see both the flaws and the humanity in the despot following the kidnapping of his daughter, which takes place in the book's opening chapters. In an audacious alliance, Khalid turns to Gabriel Allon, chief of Israeli intelligence, for help in finding his daughter, and Allon, seeing the possibility for positive change in the Middle East, reluctantly agrees. The elaborate and fascinating premise set, Silva goes on to do what he has done so masterfully through 21 previous spy thrillers: combine ever-intensifying suspense with the multiple interactions between a familiar team of deftly portrayed characters Allon's colleagues, along with spymasters from the UK and U.S., as well as, in this case, the alternately infuriating and intriguing Khalid and several figures from previous novels, including American Sarah Bancroft, art historian and dabbler in the secret world. Fans of the series will be especially glad to learn that the notorious Soviet mole from The Other Woman (2018), Rebecca Manning, is back, too, again with her sights set on Allon. It all adds up to an irresistible thriller, built on the realpolitik of today's Middle East but deepened by the universality of human tragedy. HIGH-DEMAND BACKSTORY: Would Gabriel Allon approve of the way his adventures zoom to the top of best-seller lists? Decidedly not, but that's one thing he can't fix.--Bill Ott Copyright 2019 Booklist"
From Booklist, Copyright (c) American Library Association. Used with permission.
Publisher's Weekly Review:
"In bestseller Silva's sophisticated 19th thriller featuring art restorer and Israeli intelligence director Gabriel Allon (after 2018's The Other Woman), Crown Prince Khalid bin Mohammed, the future king of Saudi Arabia, secretly seeks Allon's help to rescue his daughter, who's been kidnapped from her school in Geneva, Switzerland. Though Allon is a former enemy, the prince believes Allon is the best man for the job. Allon reluctantly agrees for political reasons, only to have the rescue attempt come to a tragic end in Southern France. He soon realizes, however, that the kidnapping is part of a bigger plot involving members of the Saudi royal family and his old adversaries, the Russians, who hope to permanently alter the balance of power in the Middle East. Allon and his crew of veteran agents race around the world on a mission to thwart the bad guys. Though order is ultimately restored, the novel ends with an unexpectedly violent conclusion. As always, Silva delivers sharply drawn characters, a complex plot, and vivid backgrounds that add to the book's realism, even if at times Allon's own abilities seem too good to be true. Series fans will find plenty to like, and this is an excellent introduction for new readers. 10-city author tour. (July)"
(c) Copyright PWxyz, LLC. All rights reserved
Additional Information