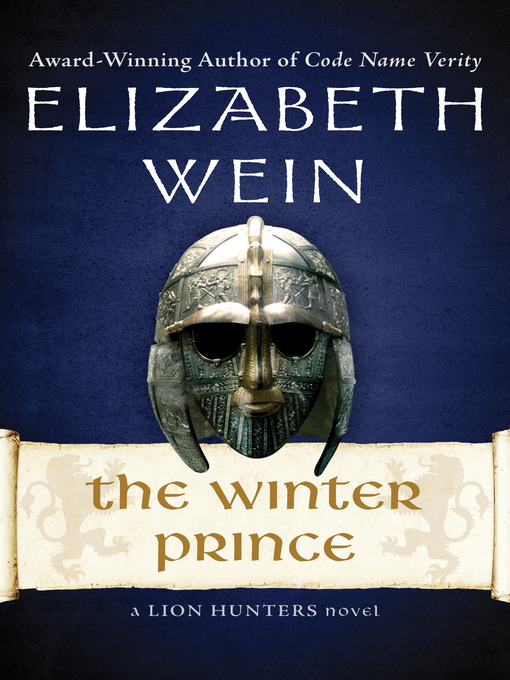 The Winter Prince a Lion Hunters novel
Format:

Kindle Book

2013

2013

Adobe EPUB ebook

OverDrive Read

Availability:

Unavailable

0 of 1 copy
Summary
Strong, brave, and daring, Medraut would be a fitting heir to the throne--but he can never be kingMedraut is the eldest son of High King Artos, and would-be heir to the British throne--if not for an unfortunate circumstance of birth. Instead, his weak and unskilled half-brother, Lleu, is chosen as successor. Medraut cannot bear the thought of being ruled by the boy who has taken what he believes is rightfully his.Consumed by jealousy, he turns to Morgause, the high kings treacherous sister, who exploits Medrauts shame and plots to take over the throne. But when Medraut discovers Lleus inner strength and goodness, he finds his battle is not just with the kingdom, but with the demons inside himself. Now he must choose where his allegiances truly lie.This ebook features an illustrated biography of Elizabeth Wein including rare images from the authors personal collection

Contents
Cover; Title Page; Contents; Dedication; Epigraph; Prologue; I The Marksman; II Equinoctial; III Edges; IV The Bright One; V Sparring; VI The Running of the Deer; VII The Queen of the Orcades; VIII A Game of Chess; IX The Copper Mines; X Revelation; XI The Prince Betrayed; XII Peak and Forest; XIII Aquae Arnemetiae; XIV The Year's Turning; Preview: A Coalition of Lions; A Biography of Elizabeth Wein; Copyright
Published Reviews
Booklist Review:
"Gr. 7-12. Fantasy lovers and devotees of Arthurian legends will enjoy Wein's challenging but engrossing novel, which probes the soul of Mordred (or Medraut as Wein names him), the illegitimate son of Artos (presum~ably Arthur) and Artos' half-sister Morgause. In Wein's sympathetic hands, Medraut is a skillful, well-traveled healer who loves his half-brother Lleu, the legitimate heir to Artos' kingdom. She also portrays Medraut as conflicted enough to succumb to the wiles of Morgause (knowing full well of her cruelty) and as capable of sacrificing Lleu for revenge. Medraut is jealous of Lleu's blameless birthright and the power Lleu wields so thoughtlessly, and he yearns not only for Artos' approval, but also for recognition that he is not responsible for the shame of his parentage. In a gripping climax, both Lleu and Medraut face the demons that haunt them and emerge knowing they will never fear each other again. ~--Chris Sherman"
From Booklist, Copyright (c) American Library Association. Used with permission.
Publisher's Weekly Review:
"Wein's debut effort is the latest in the current spate of books and tales that mine Arthurian legends. Told by Medraut, the illegitimate son of Artos and his sister Morgause, this novel chronicles the narrator's love-hate relationship with his father's legitimate son, Lleu, the heir to the British throne. The intensity of Medraut's obsessions, like those of most people, is difficult for an outsider to sympathize with; his long internal musings tend to hamper the narrative's flow. Still, the writing is graceful and steeped in atmosphere, and the story line includes enough sibling rivalry and action to keep the reader going to the end. Ages 12-up. (Sept.) (c) Copyright PWxyz, LLC. All rights reserved"
(c) Copyright PWxyz, LLC. All rights reserved
Additional Information