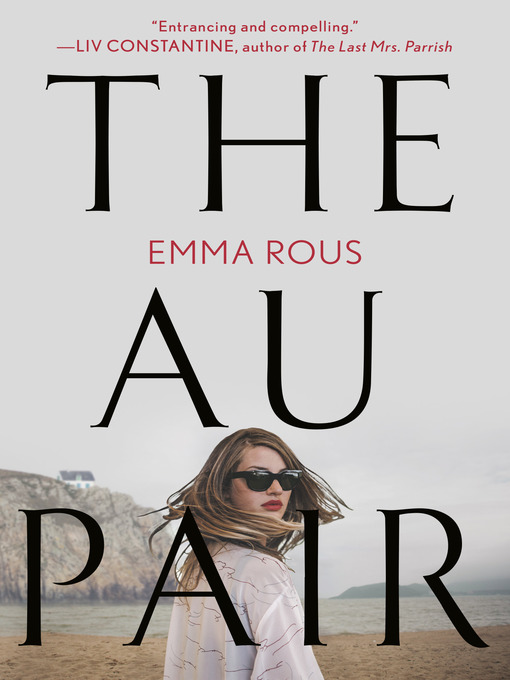 The au pair
Format:

Kindle Book

2019

2019

Adobe EPUB ebook

OverDrive Read

Availability:

Unavailable

0 of 7 copies
4 people on waitlist
Summary
Seraphine Mayes and her twin brother Danny were born in the middle of summer at their family's estate on the Norfolk coast. Within hours of their birth, their mother threw herself from the cliffs, the au pair fled, and the village thrilled with whispers of dark cloaks, changelings, and the aloof couple who drew a young nanny into their inner circle. Now an adult, and mourning the recent death of her father, Seraphine begins to go through his belongings, when she uncovers a family photograph that raises dangerous questions. It was taken on the day the twins were born, and in the photo, their mother, surrounded by her husband and her young son, is beautifully dressed, smiling serenely, and holding just one baby. Who is the child and what really happened that day? Someone knows the truth, if only Seraphine can find her.

Published Reviews
Booklist Review:
"Twins born on the Summerbourne estate never survive, at least according to local lore, until the births of Seraphine Mayes and her twin brother, Danny. However, just a few hours after giving birth to the twins, their mother, Ruth, commits suicide by throwing herself from the estate's high cliffs and perishing amidst the rocks and ocean spray below. Twenty-five years later, Seraphine begins searching for the truth of that mysterious day, beginning with the family's au pair, Laura, who fled Summerbourne on the same day of Seraphine and Danny's birth and their mother's death. The narration builds slowly and deliberately, switching back and forth between modern-day Seraphine and Laura's memory of the events that led up to the tragic incident. This tale pulls its readers in from the very beginning, with many secrets and surprises; it is as delicious and spellbinding as a soap opera, complete with the dramatic moments and outrageous twists. A promising first novel from Rous, The Au Pair is an absolutely absorbing and scandalous page-turner.--Margaret Howard Copyright 2018 Booklist"
From Booklist, Copyright (c) American Library Association. Used with permission.
Publisher's Weekly Review:
"Seraphine Mayes, the protagonist of British author Rous's atmospheric if muddled first novel, has so many questions, to which she despairs of getting answers, after her father's recent death. Like why the 25-year-old barely looks like either of her brothers, or what drove her mother to kill herself at the family's remote estate on the Norfolk coast the same day she and twin Danny arrived in July 1992. Then, while sorting through her father's effects, she finds a snapshot, taken that fateful day, showing her proud parents and big brother, Edwin, with a single newborn-and resolves to track down the photographer, whom Edwin identifies as his au pair, Laura Silveira. Undeterred by pleas from her family to desist, as well as subsequent anonymous threats, Seraphine gradually teases open a dangerous Pandora's box of secrets about her family and the au pair who became part of it. Rous ably interweaves accounts from dual narrators Seraphine and Laura to fan the suspense, but her plot-driven page-turner eventually founders after a few too many fantastic turns. Agent: Rebecca Ritchie, A.M. Heath (U.K). (Jan.) © Copyright PWxyz, LLC. All rights reserved."
(c) Copyright PWxyz, LLC. All rights reserved
Additional Information