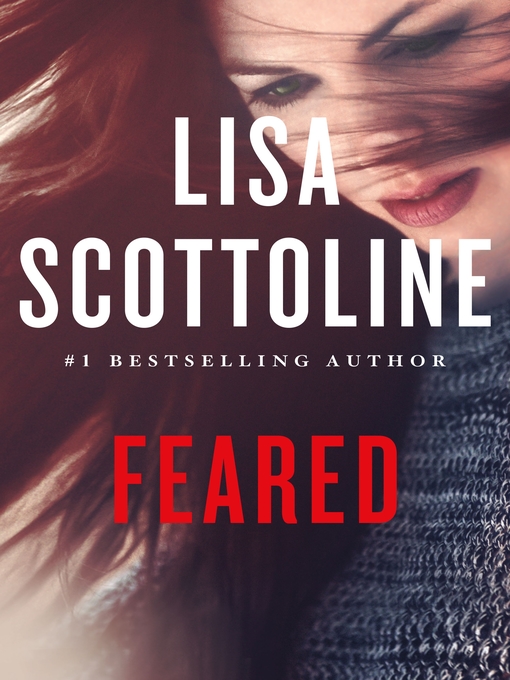 Feared a Rosato & DiNunzio novel
Format:

Kindle Book

2018

2018

Adobe EPUB ebook

OverDrive Read

Availability:

Available from OverDrive

6 of 12 copies
Summary
Thee men announce that they are suing the Rosato and DiNunzio law firm for reverse sex discrimination, claiming that they were not hired because they were men. Mary DiNunzio and Bennie Rosato are outraged. Their one male employee, John Foxman, intends to resign, claiming that there is some truth to this case. The plaintiffs' lawyer is Nick Machiavelli, who has already lost to Mary once and is now back determined not to not only win, but destroy the firm. When the case turns deadly, will they be able to keep Machiavelli at bay, solve a murder, and save the law firm they love? -- adapted from publisher info

Published Reviews
Booklist Review:
"When the partners in the law firm of Rosato & DiNunzio Bennie Rosato, Mary DiNunzio, and Judy Carrier are served with a reverse sex-discrimination lawsuit, they're certain that the suit has been manufactured by Mary's archenemy, legal shark Nick Machiavelli. But when they stage a press conference to defend themselves, they (along with the rest of Philly) learn that their associate John Foxman has inadvertently fueled the fire by telling local attorneys that he will never make partner at Rosato & DiNunzio because he is male. Ignoring the partners' pleas, John resigns. That night, he is murdered in his apartment, and Judy, who had been secretly dating John for months, becomes the prime suspect. She, after all, was the last person to see him alive, and his neighbors report that they argued loudly all evening. Mary takes Judy's case, skillfully working her South Philly connections in an effort to uncover Machiavelli's plot and exonerate her best friend. Series fans and newcomers alike will revel in the partners' fierce loyalty, served up with an endearingly humorous slice of South Philly family life. A sure bet for legal-thriller fans. HIGH-DEMAND BACKSTORY: The 400,000 announced market distribution will ensure that the latest in this wildly popular series gets quickly into the hands of a devoted readership.--Tran, Christine Copyright 2010 Booklist"
From Booklist, Copyright (c) American Library Association. Used with permission.
Publisher's Weekly Review:
"In bestseller Scottoline's thought-provoking sixth Rosato & DiNunzio novel (after 2017's Exposed), three men complain to the Pennsylvania Human Relations Commission that lawyers Bennie Rosato, Mary DiNunzio, and Judy Carrier declined to hire them because of their gender. Though false, the allegation will be difficult to disprove-particularly since Rosato & DiNunzio's lone male associate, John Foxman, told one of the accusers that he feels marginalized at work. Mary, who's seven months pregnant, believes that plaintiffs' counsel, ruthless South Philly lawyer Nick Machiavelli, manufactured the litigation, but she can't fathom how or why. The firm's defense attorney, Roger Vitez, claims to have everything under control, but when John is murdered and one of the partners becomes a suspect, Bennie, Mary, and Judy refuse to stand idly by. Colorful characters, breezy writing, and a sharp wit keep the tone light, while the ever-increasing stakes propel the story toward a convenient but otherwise gratifying denouement. Scottoline insightfully explores the challenges facing powerful women at work and at home. 400,000-copy announced first printing. Agent: Robert Gottlieb, Trident Media Group. (Aug.) © Copyright PWxyz, LLC. All rights reserved."
(c) Copyright PWxyz, LLC. All rights reserved
Additional Information