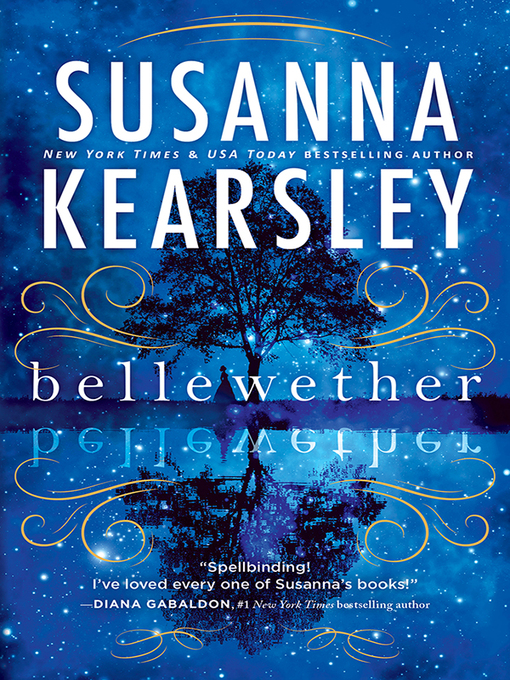 Bellewether
Format:

OverDrive Read

2018.

Adobe EPUB ebook

Kindle Book

Availability:

Unavailable

0 of 5 copies
2 people on waitlist
Summary
It's late summer, war is raging, and families are torn apart by divided loyalties and deadly secrets. In this complex and dangerous time, a young French Canadian lieutenant is captured and billeted with a Long Island family, an unwilling and unwelcome guest. As he begins to pitch in with the never-ending household tasks and farm chores, Jean-Philippe de Sabran finds himself drawn to the daughter of the house. Slowly, Lydia Wilde comes to lean on Jean-Philippe, true soldier and gentleman, until their lives become inextricably intertwined. Legend has it that the forbidden love between Jean-Philippe and Lydia ended tragically, but centuries later, the clues they left behind slowly unveil the true story. Part history, part romance, and all kinds of magic, Susanna Kearsley's latest masterpiece will draw you in and never let you go, even long after you've closed the last page.

Published Reviews
Booklist Review:
"*Starred Review* When Charley Van Hoek takes the job as the curator of the Wilde House museum on Long Island, she is unprepared for the ghost that haunts it. It is allegedly the spirit of a French Canadian lieutenant quartered with the Wilde family during the Seven Years' War (aka the French and Indian War) whose love for the Wilde daughter led to his tragic demise. Lydia Wilde also loved Jean-Philippe de Sabran, but, initially, she resented his presence, as it triggered her brother Joseph's PTSD. As in her previous novels, Kearsley (The Firebird, 2013) weaves a richly told contemporary story with an imaginative, authentically detailed tale from the past, throwing in just the right elements of romance and the paranormal. Such is Kearsley's storytelling skill that even the appearance of several deus ex machinas, who tie up all the missing pieces at the end, does not diminish the novel's impact. Readers of women's fiction, historical fiction, and romance will find much to love here, especially those fond of Kate Morton's old houses, and book groups will enjoy discussing a less explored piece of American history.--Maguire, Susan Copyright 2018 Booklist"
From Booklist, Copyright (c) American Library Association. Used with permission.
Additional Information