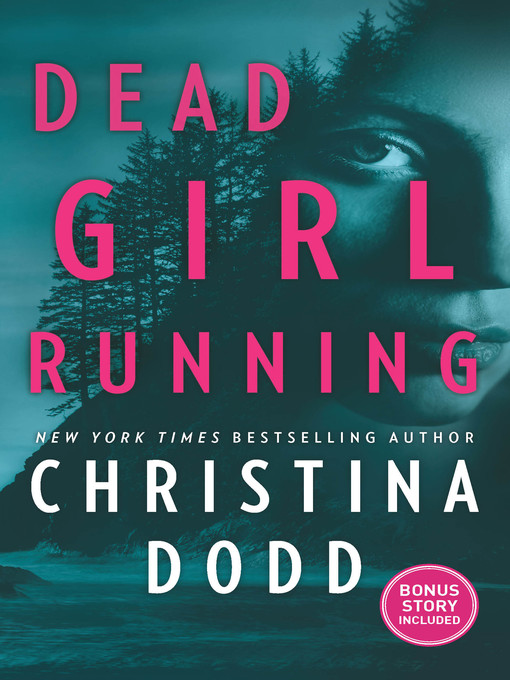 Dead girl running Cape Charade Series, Book 1
Format:

OverDrive Read

2018.

Adobe EPUB ebook

Kindle Book

Availability:

Available from OverDrive

3 of 6 copies
Summary
I have three confessions to make:

1. I've got the scar of gunshot on my forehead.

2. I don't remember an entire year of my life.

3. My name is Kellen Adams...and that's half a lie.

Girl running...from a year she can't remember, from a husband she prays is dead, from homelessness and fear. Tough, capable Kellen Adams takes a job as assistant manager of a remote vacation resort on the North Pacific Coast. There amid the towering storms and the lashing waves, she hopes to find sanctuary. But when she discovers a woman's dead and mutilated body, she's soon trying to keep her own secrets while investigating first one murder...then another.

Now every guest and employee is a suspect. Every friendly face a mask. Every kind word a lie. Kellen's driven to defend her job, her friends and the place she's come to call home. Yet she wonders--with the scar of a gunshot on her forehead and amnesia that leaves her unsure of her own past--could the killer be staring her in the face?

"Christina Dodd reinvents the romantic thriller. Her signature style--edgy, intense, twisty, emotional--leaves you breathless from first page to last. Readers who enjoy Nora Roberts will devour Dodd's electrifying novels."

--Jayne Ann Krentz, New York Times bestselling author
Published Reviews
Booklist Review:
"*Starred Review* Disgruntled employees, picky guests, unreliable vendors Kellen Adams, assistant manager of the Yearning Sands resort, can handle any of those issues without breaking a sweat, but a corpse is something different. Kellen hoped the bones a scavenger dragged onto the resort's grounds might be ancient news, but it turns out the mutilated body belonged to Priscilla Carter, the former assistant manager at Yearning Sands. Now, as if Kellen doesn't have enough on her plate trying to run an exclusive, luxury resort, she also must guess if one of her fellow employees (or even a guest) might be a homicidal maniac. Worse yet, her own tightly held secrets could very well start spilling out, leaving everyone around her wondering exactly what Kellen might be capable of doing or may already have done when push comes to shove. No one does high-stakes, high-voltage suspense quite like Dodd (The Woman Who Couldn't Scream, 2017), and her latest flawlessly written novel is another guaranteed keep-the-lights-on-late read. From the unforgettable heroine with a past to the incisively etched cast of secondary characters to the brilliantly imaginative plot, Dodd is at her most wildly entertaining, wickedly witty best.--Charles, John Copyright 2018 Booklist"
From Booklist, Copyright (c) American Library Association. Used with permission.
Publisher's Weekly Review:
"Bestseller Dodd's new thriller takes place on the dark, rainy North Pacific Coast. Kellen Adams is running away from a past she can't completely remember. After a stint in the army, she becomes the assistant manager of an isolated resort in Virtue Falls, Wash., where she makes an effort to hire fellow veterans. She's comfortable leading the hotel team until she discovers a woman's mutilated body on the property. With Sheriff Kateri Kwinault (familiar from The Woman Who Couldn't Scream) not close enough to provide consistent support, Kellen reluctantly investigates the hotel staff and guests to determine whether they might be behind the gruesome murder. She doesn't know whether to trust a guest claiming to be a government agent investigating a smuggling ring; the hotel's security adviser, who is hiding in bushes hoping to catch a smuggler in the act; or the hotel owner's nephew, who unexpectedly arrives to lend his assistance. A series of twists and turns lead to a surprise ending, but this story won't completely satisfy readers seeking the emotional payoff of Kellen's discovery of her lost past. Still, Dodd does a masterly job of maintaining suspense. Agent: Mel Berger, William Morris Endeavor. (Apr.) © Copyright PWxyz, LLC. All rights reserved."
(c) Copyright PWxyz, LLC. All rights reserved
Additional Information