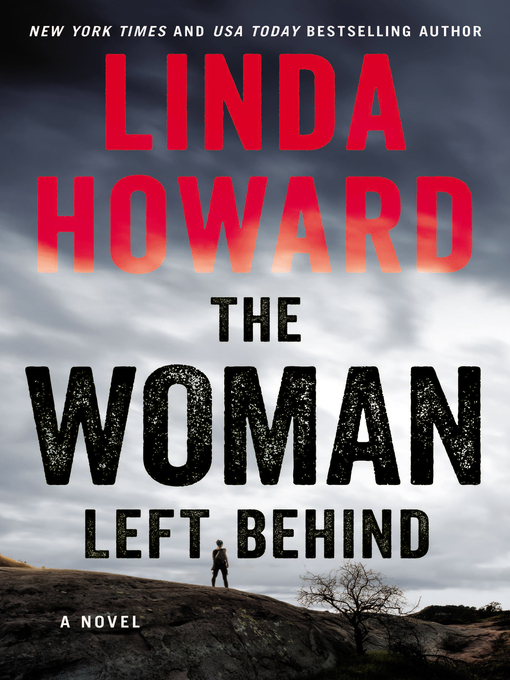 The woman left behind a novel
Format:

OverDrive Read

2018.

Adobe EPUB ebook

Kindle Book

Availability:

Unavailable

0 of 7 copies
Summary
Jina Modell works in Communications for a paramilitary organization, and she really likes it. She likes the money, she likes the coolness factor--and it was very cool, even for Washington, DC. She liked being able to kick terrorist butts without ever leaving the climate-controlled comfort of the control room.
But when Jina displays a really high aptitude for spatial awareness and action, she's reassigned to work as an on-site drone operator in the field with one of the GO-teams, an elite paramilitary unit. The only problem is she isn't particularly athletic, to put it mildly, and in order to be fit for the field, she has to learn how to run and swim for miles, jump out of a plane, shoot a gun...or else be out of a job.
Team leader Levi, call sign Ace, doesn't have much confidence in Jina--who he dubbed Babe as soon as he heard her raspy, sexy voice--making it through the rigors of training. The last thing he needs is some tech geek holding them back from completing a dangerous, covert operation. In the following months, however, no one is more surprised than he when Babe, who hates to sweat, begins to thrive in her new environment, displaying a grit and courage that wins her the admiration of her hardened, battle-worn teammates. What's even more surprising is that the usually very disciplined GO-team leader can't stop thinking about kissing her smart, stubborn mouth...or the building chemistry and tension between them.
Meanwhile, a powerful Congresswoman is working behind the scenes to destroy the GO-teams, and a trap is set to ambush Levi's squad in Syria. While the rest of the operatives set off on their mission, Jina remains at the base to control the surveillance drone, when the base is suddenly attacked with explosives. Thought dead by her comrades, Jina escapes to the desert where, brutally tested beyond measure, she has to figure out how to stay undetected by the enemy and make it to her crew in time before they're exfiltrated out of the country.
But Levi never leaves a soldier behind, especially the brave woman he's fallen for. He's bringing back the woman they left behind, dead or alive.
Published Reviews
Booklist Review:
"*Starred Review* As far as Jina Modell can tell, she can either cheerfully accept a job transfer to one of the GO-Teams or look for a new job. First, however, she must pass physical training. For a woman who doesn't like to get dirty or sweaty, that might be something of a challenge. Fortunately, Levi Ace Butcher, Jina's new team leader, is more than happy to put her through the paces to ensure that she either learns how to pull her own weight or drops out before she can do any permanent damage to his team. High-adrenaline action and high-octane passion once again prove to be an irresistible combination in best-selling Howard's (Come Lie with Me, 2016) latest addictive suspense novel, featuring a heroine who doesn't take guff from anyone, a testosterone-rich hero who still manages to be sensitive, and a sassy sense of wit, and you have the literary equivalent of pure gold.--Charles, John Copyright 2018 Booklist"
From Booklist, Copyright (c) American Library Association. Used with permission.
Publisher's Weekly Review:
"Howard (Troublemaker) delivers an exciting standalone romantic thriller, featuring nuanced characters in extraordinary circumstances who still feel relatable and warm. Jina Modell has a desk job in communications for a secret government agency; she's surprised to be transferred to a black-ops group that needs someone to run its comms. Jina's never been a quitter, but the training that team leader Levi Butcher puts her through makes her reconsider whether she wants this exciting new gig. Almost half the book covers her intense workouts and long runs while she learns to use a high-tech drone and proves herself a tough, capable member of Levi's team. As the team travels the world to conduct surveillance and complete missions, she regrets that she can't act on the intense attraction drawing her and Levi together. Howard skillfully delays Levi and Levi and Jina's coming together until it feels like a well-deserved payoff, using the time to show relationships between the close-knit crew, who work seamlessly together. A subplot involving a crooked congresswoman is barely needed. (Mar.) © Copyright PWxyz, LLC. All rights reserved."
(c) Copyright PWxyz, LLC. All rights reserved
Additional Information