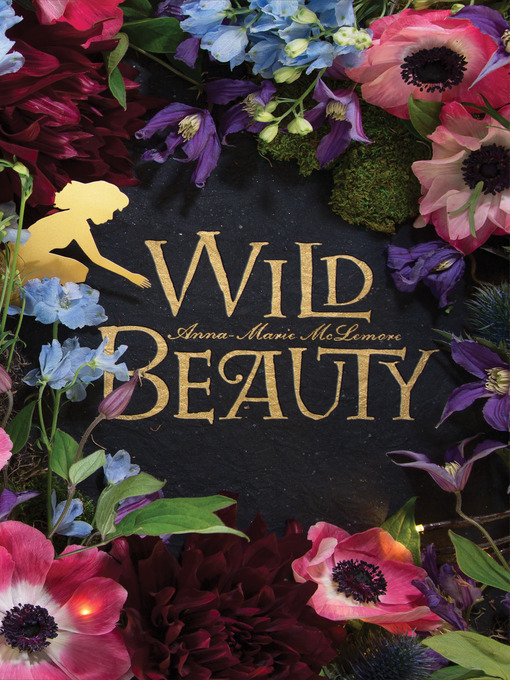 Wild beauty
Format:

Kindle Book

2017

2017

Adobe EPUB ebook

OverDrive Read

Availability:

Available from OverDrive

1 of 1 copy
Summary
For nearly a century, the Nomeolvides women have tended the grounds of La Pradera, hiding a terrible legacy, until mysterious Fel arrives and Estrella helps him explore his dangerous past.

Published Reviews
Booklist Review:
"*Starred Review* The Nomeolvides women can sprout starflowers from their fingertips and bloom tulips from barren soil in their sleep. They know what it means to wearily wander the land as las hijas del aire children of the air; they also know what it means to be hunted as brujas witches. For the past century, the Nomeolvides women have used their magic to tend the vengeful grounds of La Pradera, magnificent gardens at the outskirts of town, and they've been safe. However, those they fall in love with are not. And the youngest generation of Nomeolvideses Estrella, Dalia, Azalea, Gloria, and Calla is deeply smitten with one Bay Briar. But when the girls make a pact to protect Bay, the land spawns something stranger than ever before: a boy bearing scars, toy horses, and a past perhaps as painful as their own. No one does magical realism quite like McLemore (When the Moon Was Ours, 2016), and this third novel, laced with slow-burning suspense, folklore, and romance, and spun together with exquisite, luxuriant prose, proves it. This is not only a powerful exploration of truth and family (the ones we're born into and the ones we choose) but also gender identity, sexuality (all five Nomeolvides girls are bisexual, with hearts . . . no more reckless or easily won than any other heart), and love itself. Sheer magic: fierce, bright, and blazing with possibility.--Shemroske, Briana Copyright 2017 Booklist"
From Booklist, Copyright (c) American Library Association. Used with permission.
Publisher's Weekly Review:
"Nomeolvides women have the power to conjure flowers. They're also cursed: whenever they fall in love, the object of their affection vanishes. The women strive for normalcy, channeling their magic into the elaborate gardens at La Pradera estate and forsaking suitors before they can disappear, but then Estrella Nomeolvides and her four cousins all fall for La Pradera's vivacious owner, Bay Briar. The girls perform a ritual that's intended to protect her, but it instead summons Fel, a strangely dressed boy who can't recall his past. Assuming that Fel is the resurrection of a prior generation's lost lover, the Nomeolvideses take him in; when his memories surface, they must face dark truths about their history and home. Featuring gay, bisexual, and genderqueer characters from multiple cultures, this vibrant, eloquently written fairy tale from McLemore (When the Moon Was Ours) illustrates the nondiscriminatory nature of love while thoughtfully exploring its risks and rewards. The pace is languid and some of the supporting characters lack depth, but McLemore's mythology is rich, and the heart-rending conclusion thrills and gratifies. Ages 12-up. Agent: Taylor Martindale Kean, Full Circle Literary. (Oct.) © Copyright PWxyz, LLC. All rights reserved."
(c) Copyright PWxyz, LLC. All rights reserved
Additional Information