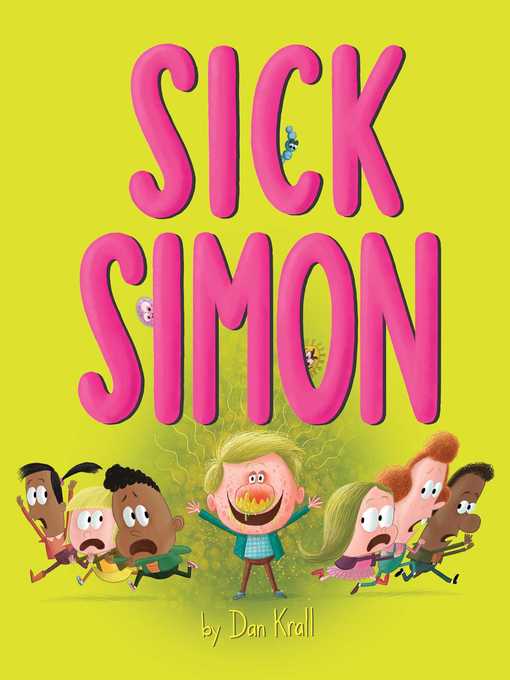 Sick Simon
Format:

OverDrive Read

2015

2015

Availability:

Available from OverDrive

1 of 1 copy
Summary
By not covering his mouth or washing his hands, Simon spreads his cold to his teacher and classmates, much to the delight of three germs named Virus, Protozoa, and Bacteria.

Published Reviews
Booklist Review:
"Simon loves school, and he can't wait to get there on Monday, even if he has a cold! He hugs his family (they cringe). He rides the bus (everyone cowers). He gets to feed the class chinchilla (the furry creature recoils). Undaunted by his drippy nose or the chartreuse miasma in his wake, Simon happily goes about his week. But as he gets closer to Friday, he notices that all of his classmates and most of his teachers are gone. All that remains are some sneaky germs who thank him for his admirable service to their cause and proclaim him the germ hero. Krall's chipper narrative detailing Simon's oblivious good cheer about being in school is in delightful contrast to the grotesque illustrations of his sloppy symptoms. In putrid colors and with an over-the-top attention to snot, Krall's illustrations depict every slimy, crusty detail, reminiscent in the best kind of way of a Ren & Stimpy cartoon. Simon learns a valuable lesson about hygiene, of course, but it's the yuck factor that will get kiddos giggling.--Hunter, Sarah Copyright 2015 Booklist"
From Booklist, Copyright (c) American Library Association. Used with permission.
Additional Information