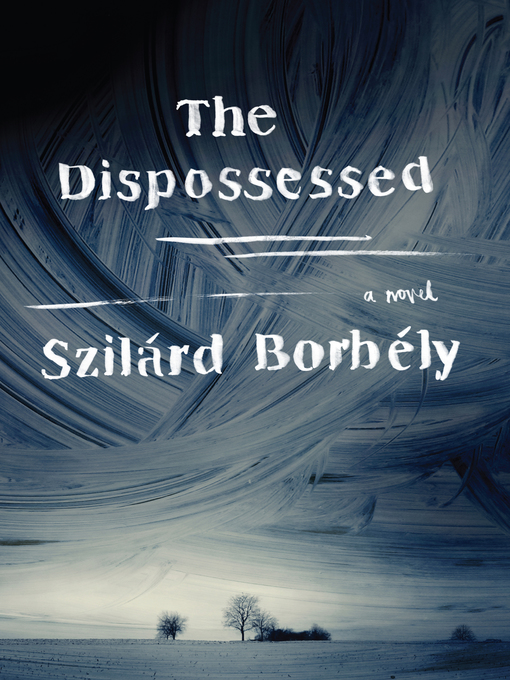 The dispossessed a novel
Format:

Kindle Book

2016

2016

Adobe EPUB ebook

OverDrive Read

Availability:

Available from OverDrive

1 of 1 copy
Summary
"A hypnotic, hauntingly beautiful first novel from Szilárd Borbély, one of the most important authors of contemporary Hungarian literature, that depicts the world of unimaginable poverty, deprivation, and cruelty experienced by a partly-Jewish family in a rural Hungarian village in the late 1960's and early 1970's"--

Contents
Introduction: The Culture of Brutality.
Published Reviews
Booklist Review:
"Well-known poet Borbély uses his lyrical talent to illuminate the suffering and deep-seated poverty in a tiny Hungarian village in the 1960s, a time when politics and communism in the region changed difficult lives to impossible. The unnamed child narrator, whose drunken father is of Jewish descent and whose family is officially Greek Catholic (another unpopular religion in a Calvinist village), describes his life as a fearful outcast who, with his sister, does most of the chores and spends inordinate amounts of time keeping his mother from jumping into the well. The narrator doesn't shy away from the peasants' coarse humor, sexual aberrations, and cruelty to animals, nor the filth and excrement that surround them and serve as metaphors for their lives. While the short declarative sentences may seem somewhat repetitious, every page is laden with significance, and though some readers may not enjoy the education Borbély gives them, most will find much to ponder in this moving literary novel that compares favorably to both Elie Wiesel's Night (1960) and Philip Hensher's Scenes from Early Life (2013) for their disturbingly clear descriptions and autobiographical nature. Borbély died in 2014.--Baker, Jen Copyright 2016 Booklist"
From Booklist, Copyright (c) American Library Association. Used with permission.
Publisher's Weekly Review:
"Hungarian essayist and poet Borbely's first novel captures the pain of poverty and prejudice in post-World War II Hungary through the eyes of a young boy. The unnamed narrator is the son of a man with Jewish heritage and a woman with familial ties to the Kulaks, fascist sympathizers who once controlled Hungary before being overthrown by communists. Growing up in a small village in the late 1960s and early 1970s, he and his family are alienated by their fellow villagers and forced to live in near squalor. Though his life is defined by hunger and want, the boy uses his energy to learn about his heritage and Hungary's violent history, including two wars and forced relocation. The boy's voice is striking for the measured way in which he recounts violence, the material desires he and his sister hope to have filled, and the simple, bleak facts of his family's existence. Through brief vignettes and stories told to him, the boy explains his world and the people who inhabit it, often weaving together mundane daily routines with illuminating details that highlight his family's profound suffering. As the middle child of parents concerned with more pressing worries than his emotional needs, the cruelty of the boy's life is at times overwhelming and deeply unsettling. This immensely powerful portrait of poverty is at once a window into an often obscured history, and a timeless testament to the struggle of those in need. (Nov.) © Copyright PWxyz, LLC. All rights reserved."
(c) Copyright PWxyz, LLC. All rights reserved
Additional Information