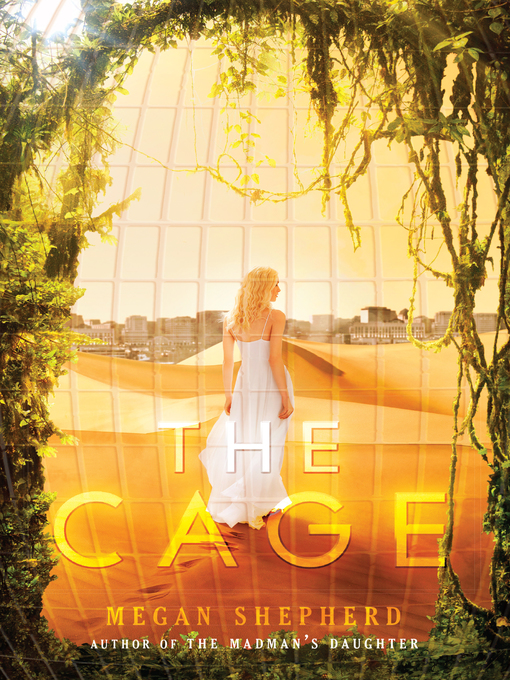 The cage
Format:

Kindle Book

2015

2015

Adobe EPUB ebook

OverDrive Read

Availability:

Available from OverDrive

1 of 1 copy
Summary
Cora wakes up in a cage on an alien planet where she meets the Kindred, her mysterious alien captors, and along with other teenager abductees must find a way to escape back to Earth.

Published Reviews
Booklist Review:
"Six teenagers wake in an ideal environment except it is a cage, and they are being studied like lab rats by several Kindred, the alien race that abducted them from earth. The teens have been paired for mating purposes and are only required to take care of themselves and procreate, but for some of the teens, even those few rules are too much to ask. They simply want to return to the lives they left behind, no matter how imperfect they were. This science-fiction adventure is a blend of Twilight Zone episodes, William Sleator's best novels, and Lord of the Flies. Exploring a variety of issues in the teens' lives makes this book a good choice for reluctant readers and even those who are not sf fans. Shepherd has created an eerily unsettling yet believable world. The result, which is the first in a series, will make readers squirm, even as it causes them to reflect on what it means to be human.--Moore, Melissa Copyright 2010 Booklist"
From Booklist, Copyright (c) American Library Association. Used with permission.
Publisher's Weekly Review:
"Shepherd (The Madman's Daughter) gives a hoary premise-alien abduction-new life in this twisty tale. Sixteen-year-old Cora Mason, daughter of a powerful Senator, has just gotten out of juvenile detention following a fatal car accident when she is kidnapped by psychic extraterrestrials and dumped in an Earthlike habitat with four other teens. Expected to mate within 21 days to "ensure the continuation of [their] species" or face a dire fate, the captives-including a Norwegian genius, a Thai model, a Maori black marketeer, and a Colombian-American with a mysterious connection to Cora-differ in their responses. Cora is determined to escape, but is going home possible or even desirable? While the characters and their cultural backgrounds remain lightly sketched, their complicated relationships with each other ring true. Multiple points of view provide a complex picture of Cora's actions and their impact on the people around her. Shepherd is a master of pacing, and each chapter brings new revelations. First in a series, the novel ends with a satisfying conclusion to the central mystery, while maintaining suspense about Cora's fate. Ages 13-up. Agent: Josh Adams, Adams Literary. (May) © Copyright PWxyz, LLC. All rights reserved."
Additional Information