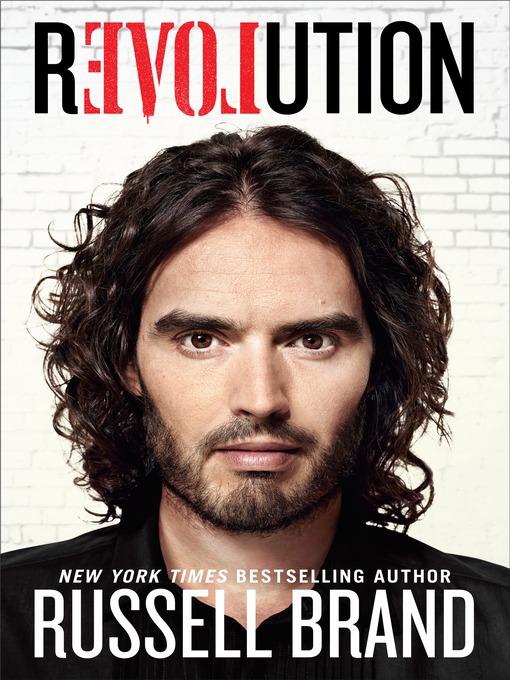 Revolution
Format:

OverDrive MP3 Audiobook

2014

2014

OverDrive Listen

Availability:

Available from OverDrive

1 of 2 copies
Summary
We all know the system isn't working. Our governments are corrupt and the opposing parties pointlessly similar. Our culture is filled with vacuity and pap, and we are told there's nothing we can do: "It's just the way things are." In this book, Russell Brand hilariously lacerates the straw men and paper tigers of our conformist times and presents, with the help of experts as diverse as Thomas Piketty and George Orwell, a vision for a fairer, sexier society that's fun and inclusive. You have been lied to, told there's no alternative, no choice, and that you don't deserve any better. Brand destroys this illusory facade as amusingly and deftly as he annihilates Morning Joe anchors, Fox News fascists, and BBC stalwarts. This book makes revolution not only possible but inevitable and fun.

Contents
Heroes' journey
Serenity now
One hand clapping
Top right corner
Is everybody in?
Tiny problems in infinite space
A few rotten apples
I am an anarchist-a
It's big but it's not easy
Ich bin ein monarch
A pair of dames and a double slit
Within you, and without you
Spider-man on line one
Get money out of politics
Spectacular
On Earth, as it is in heaven
War! What is it good for? Capitalism. Obviously
U'KIP, if you want, we're awake
Piketty, licketty, rollitty, flicketty
Submarine
Checky the phone
"Corporacide"
Co-operate
Plug me in
Give my regards to the basket
Conversion?
Es mejor morir de pie...
Stick your blue flag
Granma, we love you
Manifest destiny
Be the change
Help me, help you
Worth voting for?
Additional Information