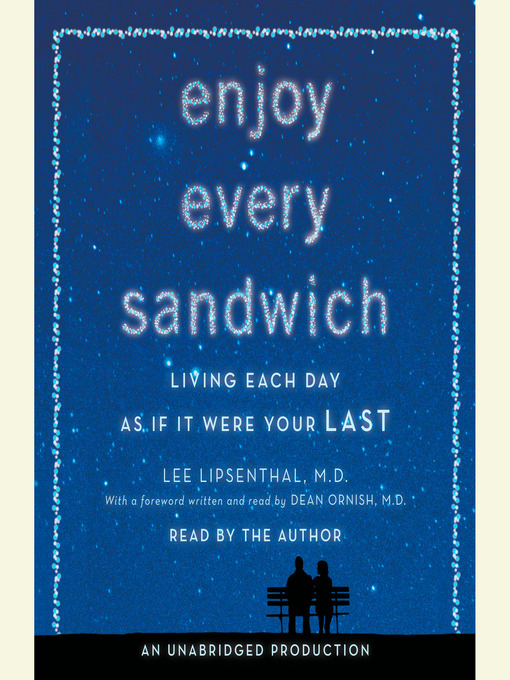 Enjoy every sandwich living each day as if it were your last
Format:

OverDrive MP3 Audiobook

2011

2011

OverDrive Listen

Availability:

Available from OverDrive

2 of 2 copies
Summary
Distills everything that Lee Lipsenthal, diagnosed with terminal cancer in his early fifties, learned about finding meaning, purpose, and peace in our lives.

Contents
Introduction: lust for life
A life-changing sandwich
I saw her standing there (before I saw her standing there)
Two doctors enter the valley of the shadow of death
From neurotic to knowing
When your world collapses
Sitting down and shutting up
Do I need to be locked up?
A world of your own making
Mind games
The sound of heartbreak
The sickest patienst are sometimes the healthiest people
Where no man has gone before
Digging in the dark
My, myself, and I
Pennies from Heaven
Zuzu's petals
Love soup
Livig and dying outside the box.
Additional Information