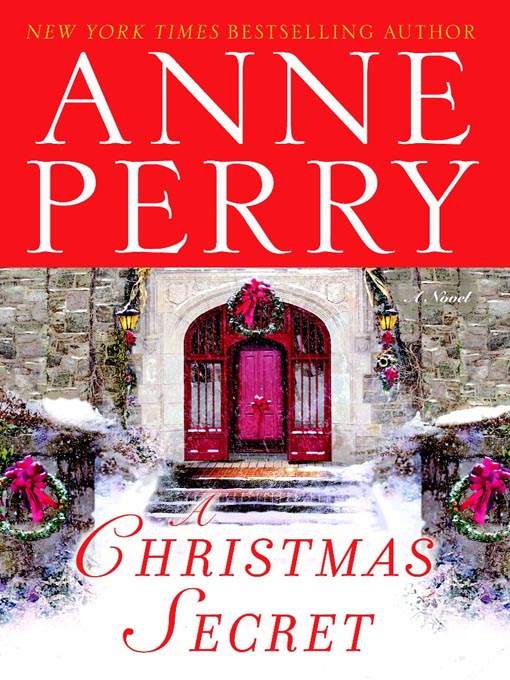 A Christmas secret [a novel]
Format:

OverDrive MP3 Audiobook

2006

2006

OverDrive Listen

Availability:

Available from OverDrive

2 of 3 copies
Summary
Dominic and Clarice Corde, who met and fell in love in Brunswick Gardens, journey to a quaint hamlet to replace the local vicar who is away on holiday. The holiday takes a nasty turn when the vicar is discovered not to be away at all, but brutally murdered and stashed in the cellar. So instead of fulfilling the vicar's duties, the Cordes are charged with solving his murder. All the while, the picturesque village is becoming increasingly and dangerously snowbound, its residents trapped as a killer remains at large. The crime's surprising solution reveals not only the killer, but the true meaning of the Christmas message.

Published Reviews
Booklist Review:
"Dominic and Clarice Corde, minor characters who fell in love in Perry's Charlotte and Thomas Pitt novel Brunswick Gardens (1998), are called to the small village of Cottisham in Oxfordshire, where Dominic is to replace Reverend Wynter, who unexpectedly went on holiday right before Christmas. While fetching coal from the cellar, Clarice discovers the vicar's body in the second cellar. Some holiday. Although the local doctor says Wynter died of natural causes, Clarice and Dominic don't agree and begin their own investigation as snow blankets the village. What secrets did Wynter know that may have caused his death? Along with rummaging about in the villagers' closets in search of a motive, the sleuths also deal with Dominic's lack of confidence in his abilities to minister to his flock this Christmas season. Engaging characters, a vivid sense of time and place, and a cozy setting add enjoyment to this Victorian mystery. --Sue O'Brien Copyright 2006 Booklist"
From Booklist, Copyright (c) American Library Association. Used with permission.
Publisher's Weekly Review:
"Perry's latest short Christmas novel is a well-written if unsurprising period mystery, set in late 19th-century England. Reverend Dominic Corde and his wife, Clarice, are at a turning point in their lives; a chance opportunity has given Dominic the temporary position as vicar of a small village in Oxfordshire, substituting for the incumbent, Reverend Wynter. Their hopes that the position might become permanent are both enhanced and threatened when Clarice discovers Wynter's murdered corpse in the cellar. The resolution is not particularly complicated, but Perry does a nice job of weaving in themes of forgiveness and redemption without being heavy-handed. (Dec.) (c) Copyright PWxyz, LLC. All rights reserved"
(c) Copyright PWxyz, LLC. All rights reserved
Additional Information