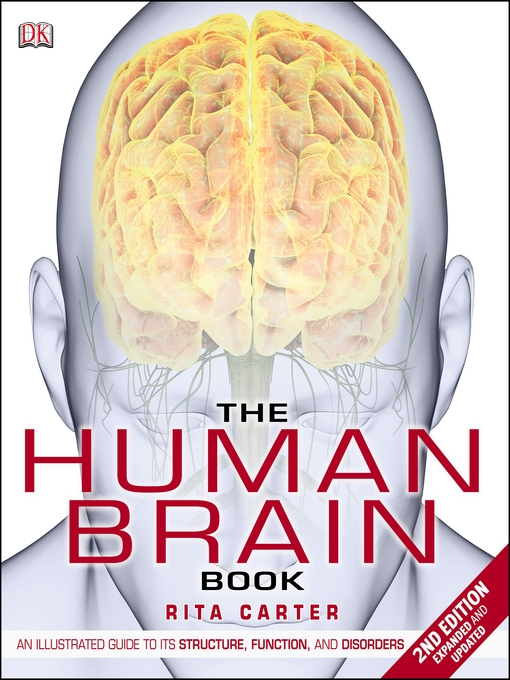 The human brain book
Format:

Adobe PDF eBook

2009

2009

Availability:

Available from OverDrive

1 of 1 copy
Summary
Combining the latest findings from the field of neuroscience with expert text and state-of-the-art illustrations, "The Human Brain Book" is a complete guide to the one organ in the body that makes each person a unique individual.

Contents
No ordinary organ ; Investigating the brain ; Landmarks in neuroscience ; Scanning the brain ; A journey through the brain
The brain and the body. Brain function ; Nervous system ; The brain and the nervous system ; Brain size, energy use, and protection ; Evolution
Brain anatomy. Brain structures ; Brain zones and partitions ; Nuclei of the brain ; The thalamus, hypothalamus and pituitary gland ; The brainstem and cerebellum ; The limbic system ; The cerebral cortex ; Brain cells ; Nerve impulses
The senses. How we sense the world ; The eye ; The visual cortex ; Visual pathways ; Visual perception ; Seeing ; The ear ; Making sense of sound ; The hearing process ; Smell ; Perceiving smell ; Taste ; Touch ; The sixth sense ; Pain signals ; Experiencing pain
Movement and control. Regulation ; The neuronendocrine system ; Planning a movement ; Executing a movement ; unconscious action ; Mirror neurons
Emotions and feelings : The emotional brain ; Conscious emotion ; Desire and anticipation
The social brain. Sex, love, and survival ; Expression ; The self and others ; The moral brain
Language and communication. Gestures and body language ; The origins of language ; The language areas ; A conversation ; Reading and writing
Memory. The principles of memory ; The memory web ; Laying down a memory ; Recall and recognition ; Unusual memory
Thinking. Intelligence ; Creativity and humor ; Belief and superstition ; Cognitive illusions
Consciousness. What is consciousness? ; Locating consciousness ; Attention and consciousness ; Altering consciousness ; Sleep and dreams ; Time ; The self and consciousness
The individual brain. Nature and nurture ; Influencing the brain ; Personality ; Unusual brains
Development and aging. The developing brain ; The aging brain ; The brain of the future
Diseases and disorders. The disordered brain ; Directory of disorders.
Additional Information