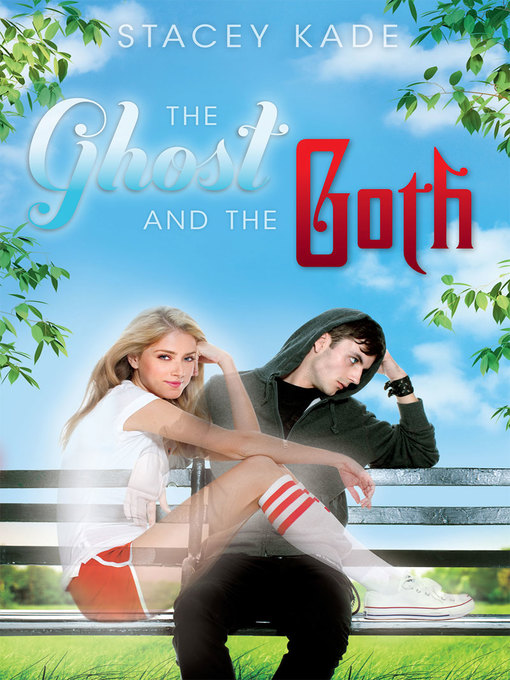 The ghost and the goth
Format:

Adobe EPUB ebook

2010

2010

OverDrive Read

Availability:

Available from OverDrive

1 of 1 copy
Summary
After being hit by a bus and killed, a high school homecoming queen gets stuck in the land of the living, with only a loser classmate--who happens to be able to see and hear ghosts--to help her.

Published Reviews
Booklist Review:
"Alona Dare has it all a cute boyfriend, elite social status, and a three-year reign as homecoming queen until she is killed by a school bus. Now she is stuck (with several other ghosts) in some sort of middle ground, and her only apparent hope for moving into the afterlife is social outcast and goth Will Killian. Will needs to tune out the ghosts so his shrink doesn't lock him up for good, but Alona's beauty and persistence make her hard to ignore. Factor in a strange love triangle, a dangerous spirit determined to hurt Will, and an angry, belligerent principal, and it's obvious that Will needs some serious help just to survive, much less graduate. With plenty of humor, this quirky debut will appeal to both genders. The characters are fully dimensional and appealing in spite of their hang-ups, and the sexual tension and alternating narrators are reminiscent of Maggie Stievater's Shiver (2009). Despite a few implausible plot devices, the story succeeds as an exploration of high-school culture and the benefits of sacrificing yourself for another.--Moore, Melissa Copyright 2010 Booklist"
From Booklist, Copyright (c) American Library Association. Used with permission.
Publisher's Weekly Review:
"The sneering heroine of Kade's debut novel, the aptly named Alona, rules her high school's social scene with an iron fist. Alona has secrets, but before readers can discover them, she gets killed ("God, buses are so ugly when you see them that close up"). While Alona is learning to cope with the fact that a ghost can't be the center of attention (and that her friends aren't as genuine as she believed them to be), her narration alternates with that of one of her former classmates, Will, a social outcast fighting a diagnosis of mental illness. Will, in fact, can see and speak with the dead, who overwhelm him with their demands to take care of last requests. Alona is part of the clamoring crowd at first, and by the time she learns to work with Will, it might be too late for him to avoid the mental hospital and make it to graduation. Bumpy initially, the story becomes steadily more engrossing as Kade finds her feet stylistically and her characters' voices and identities develop. Ages 12-up. (July) (c) Copyright PWxyz, LLC. All rights reserved"
(c) Copyright PWxyz, LLC. All rights reserved
Additional Information